Pediatric Dental Emergencies in Savannah, GA
A knocked-out tooth on the playground or a sudden toothache can leave parents feeling worried about their child's smile. During these moments it's comforting to know that you have a pediatric dentist that can handle your emergencies. Here at Simply Children's Dentistry, Dr. Kamiti and her team pride themselves on preserving children's beautiful, growing smiles by making sure they get everything they need, including emergency dental care when a problem arises. After all, Simply Children's Dentistry is "Where children's smiles last a lifetime".
What is considered a pediatric dental emergency?
It's important to recognize when your child's symptoms are a sign that they need emergency care. If you are unsure, just simply give us a call and we can determine whether your child may need urgent dental treatment or not.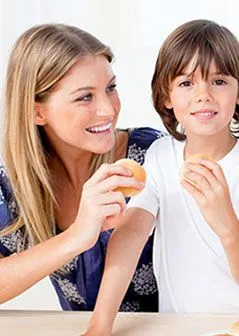 Here at Simply Children's Dentistry, we are here to provide your child or teen with the immediate dental care they need to help repair injuries, alleviate pain and preserve their natural smiles. Our skilled pediatric dental team can provide fast, beautiful results. We can,
Treat toothaches and sensitivity
Treat dental infections
Extract problematic teeth
Repair damaged teeth
Repair loose or lost dental restorations
Fix broken orthodontic brackets or loose wires
Common pediatric dental emergencies include:
A broken tooth
A toothache
Knocked-out tooth
Partially dislodged tooth
Lost dental fillings, crowns or other restorations
Broken or damaged braces
It's important that the first thing you do is to give us a call after a dental accident has happened. The sooner your child can get the treatment they need the higher the likelihood will be that we can save the tooth.
When to seek emergency dental attention?
Do you suspect that your child's symptoms may be a little more serious than a toothache or a cracked tooth? If so, you may want to take them to their local hospital. Call 911 or head to the nearest ER if your child is dealing with heavy oral bleeding that you can't get under control, or if there has been a serious injury to the face or mouth, or severe facial swelling.
If your child is dealing with a dental emergency, it's important that they have a pediatric dentist they can turn to right away. Call Simply Children's Dentistry in Savannah, GA today at (912) 353-9993 for pediatric dental emergency care.